Special Interest
The remarkable diversity of the subcontinent makes it an ideal destination for special interests. TravelZeg works very closely with universities, museums, galleries, alumni associations and other cultural organizations to create specialized itineraries. An exclusive panel of guest speakers, experienced tour managers, informative and engaging guides provide a vast and in-depth knowledge of our archaeology, architecture, art, culture, cuisine, design, crafts, festivals and wildlife.
Choose
Pick your destination and style of travel. Want to go to the jungle? Visit historic places? Or just kick back and relax on the beach? Make it so.
Customize & Plan
Want a different hotel? Change it. Want another activity? Pick it. Want to stay a bit longer? Do it. Personalize your itinerary the way you want it!
Book & Experience
Book the whole trip with just one click. Finally, set off on the journey of your lifetime, with local assistance from our tour operators.
Can't find what you're looking for?
Don't worry. Just because it's not here, doesn't mean we can't do it.
Call us on +91 95571 00126 or tell us what you're looking for here.
WE'LL MAKE IT HAPPEN.
First time I traveled to Bhutan and I have to say that it was one of the best experiences I've done in my life. Landscape, people, villages, perfumes', sounds, flavors.... Everything was so different that all the things I know in Europe. So different and so beautiful.
Anna Laigneau, France
Why Travelzeg?
Flexibility
With TravelZeg, you have the possibility to:
Adjust the length of stay in each place
Pick exclusive activities and excursions
Stay in unique hotels of your choice
Keep control of your budget
In the end, you get an individual trip tailor-made for you.
Local Assistance & Expertise
All our trips are created by local experts who know their country best. This ensures hassle-free travels with hand-picked transfers, activities and hotels.
Also, our local tour operator will personally be in charge of your trip and make sure you feel safe during the entire journey. Available 24H/7, there will always be a solution to any problems.
And because we work with local tour operators, you get the best value for your money.
Convenience
At TravelZeg, we make your life much easier by providing:
Smooth and interactive planning
Overview of all information in one place
All-in-one booking
Advice & support
Enjoy being inspired instead of spending countless hours on tedious planning!
Quality & Security
At TravelZeg, quality comes before quantity. We have meticulously chosen our local operators based on reliability & quality and most of them are winners of prestigious travel awards.
Making you feel safe is our top priority. Not only while traveling, but also with your money. To guarantee a secure payment processing, we work with top-quality providers and certifications.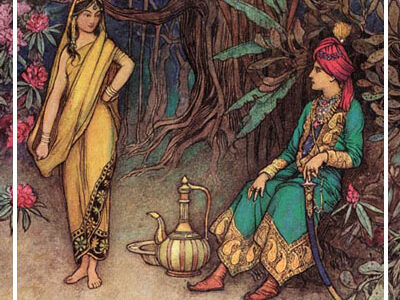 Tell a story
Every destination has stories and tales passed on from one generation to the other. Unfortunately, we have reached a time when these stories are forgotten and no longer told. Help us preserve the culture of storytelling by collecting folklores from different parts of Asia, and rewriting, illustrating and publishing them.
Teach a language
There are places in remote Rajasthan, on the trekking routes of Nepal, and indeed in most Asian countries where one will not find fluent English-speaking guides and drivers. We have encountered guides and drivers who want to learn new languages so they can have more opportunities – and we believe you can help them achieve their ambitions by lending your time to teach English.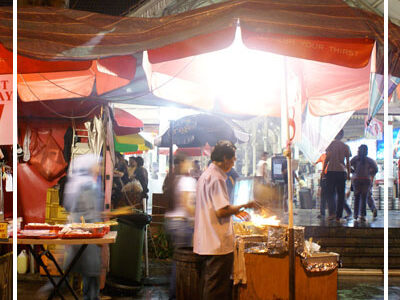 Build a restaurant
We believe in the conservation of the authenticity of local places. The focal point of this project is a local eatery near to Kochi, the capital of the South Indian state— despite its setting amid beautiful hotels, regrettably this eatery hardly receives any business. We aim to transform this small restaurant so that it can attract tourists, get the attention it deserves and grow as a business.